Included in the subscription
purchase is: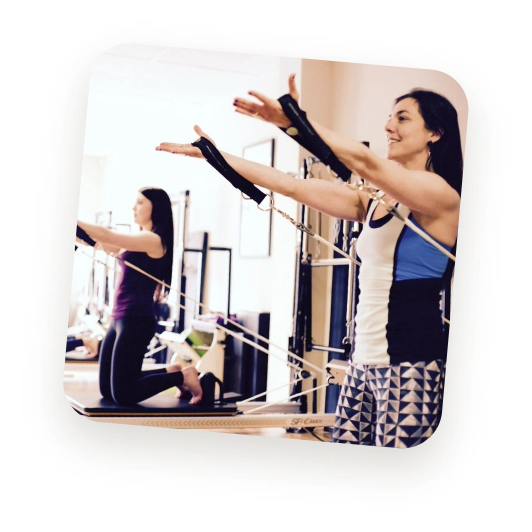 A gentle introduction to the 34 classical mat exercises developed by the founder of the Pilates movement, Joseph Pilates, while including adaptations catering to all students regardless of fitness level or experience.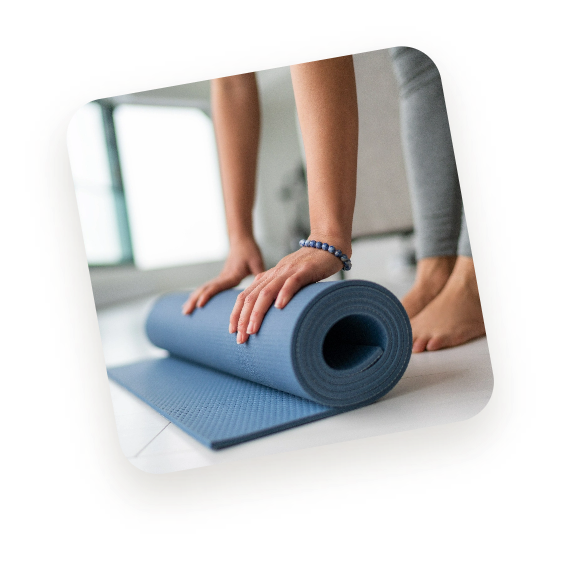 Combing classical mat work with modern dynamic exercises, these classes help to improve body posture, dexterity and strength. Suitable for all levels as students build their knowledge and endurance over time.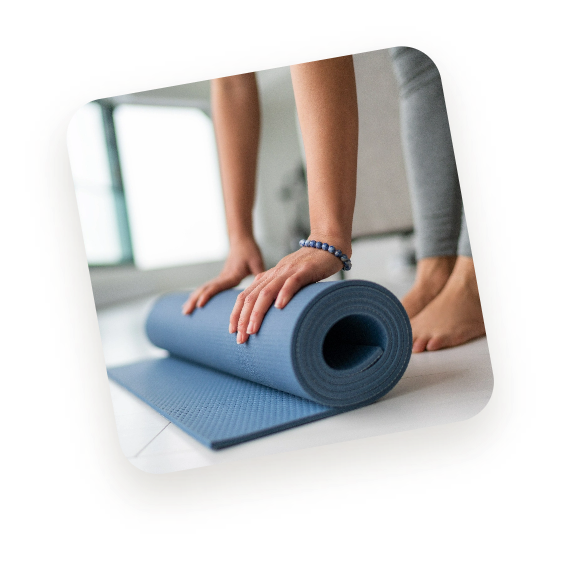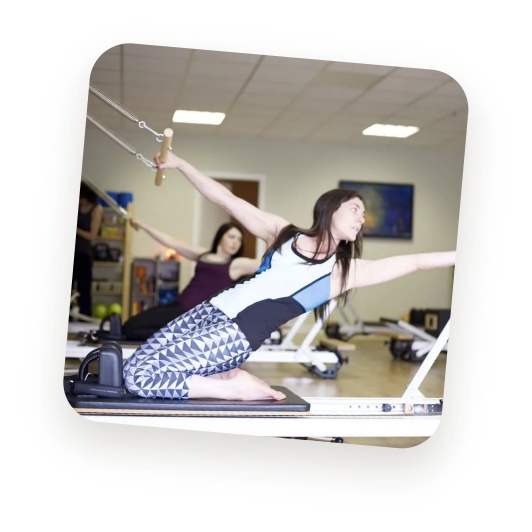 A program for those with access to Reformer apparatus, supporting a more intense and dynamic workout, increasing the range of movement and improving core strength. Suitable for students who are familiar with Reformer Pilates techniques.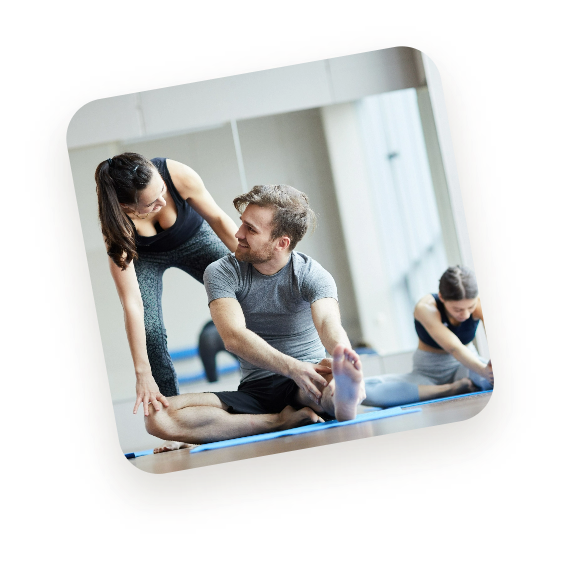 If a full class is not within your current range the Pilates "Lite" Program offers bite sized exercises (5-10 minutes) that allow students to focus on individual body areas, relieving stress whilst realigning, focus on core body muscles.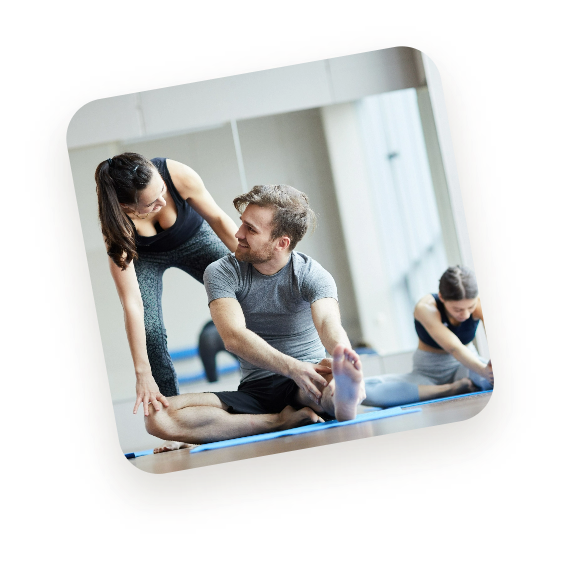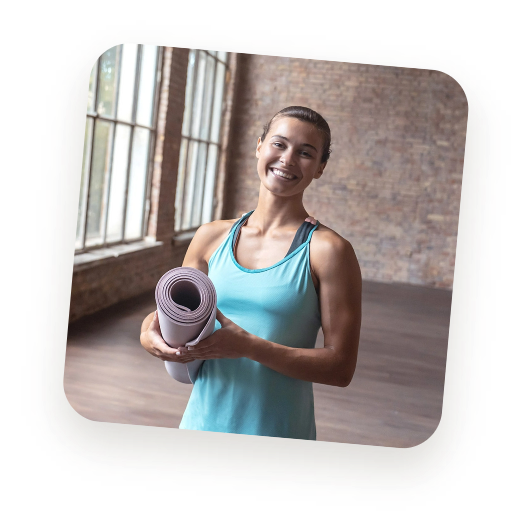 Bringing all of the different exercises into one programme designed to take a student to the next level of strength and fitness. See and feel a difference in only 12 weeks, regardless of current experience or ability.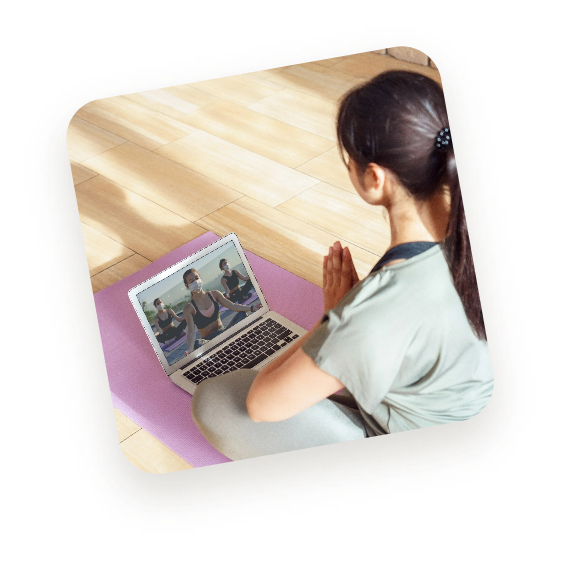 Join Sara's in-studio mat classes from the comfort of your own home. Each class builds on the student's capability, with the added benefit of Sara's live tuition as she expertly guides you through the series of workouts with new challenges each week.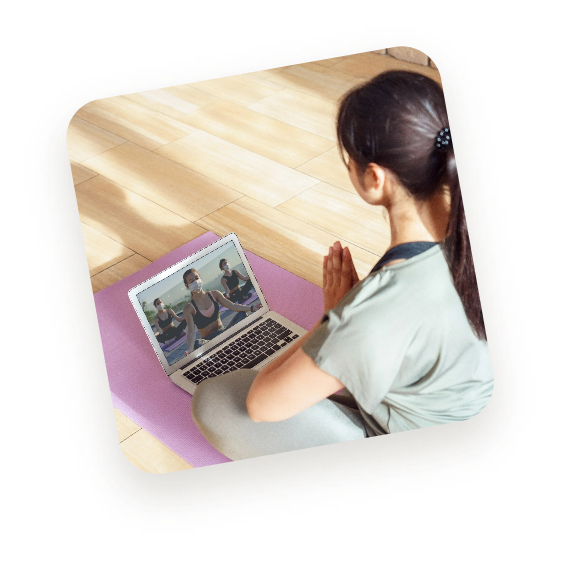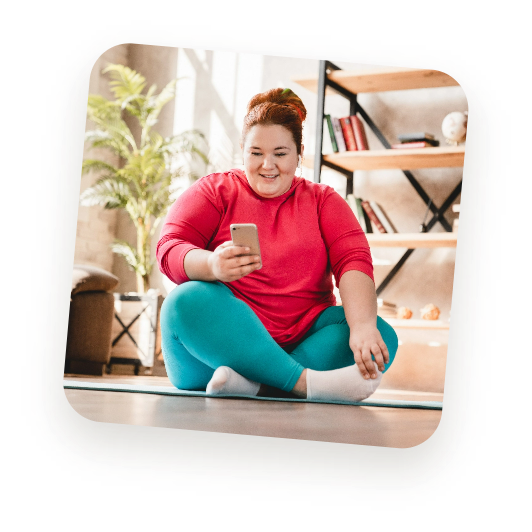 The application includes an online forum through which members can share their experience in using the app, ask for tips and guidance or simply chat with like-minded peers who are on their own fitness journey.
This body of knowledge is accessible from the moment you install the application, and best of all – you can start your free, seven day trial today.

Hear from our happy clients
The Pilates MBfit Method is a varied, well structured, easy to follow program and so enjoyable. In a short space of time I'm seeing and feeling the benefits. I'm feeling stronger and more confident both mentally and physically. It has been a very positive and rewarding experience for me.
Marian
While it's challenging the emphasis is always on correct alignment and modifying an exercise if needed to get the best results rather than 'pushing through' regardless of how you're feeling. The Pilates MBfit Method is completely holistic, challenging physically while also being mindful of technique and the importance of sometimes slowing down to get better results. This App would be suitable for all levels of fitness and all ages.
Niamh
I really enjoy the Pilates MBfit Method, the structure of the course really works for me as I can dip in and out of the lessons as it suits me on days I am pushed for time. The videos are excellent as Sara explains each pose - exactly as she does in class. I like how the lessons are classified e.g Chest & Arms or Relax & Realign and the length of each lesson so you always know how long it will take! This App allows me to continue my pilates practice during lockdown so when classes start again I will be ready to hit the ground running. I cannot recommend this App highly enough.
Máire